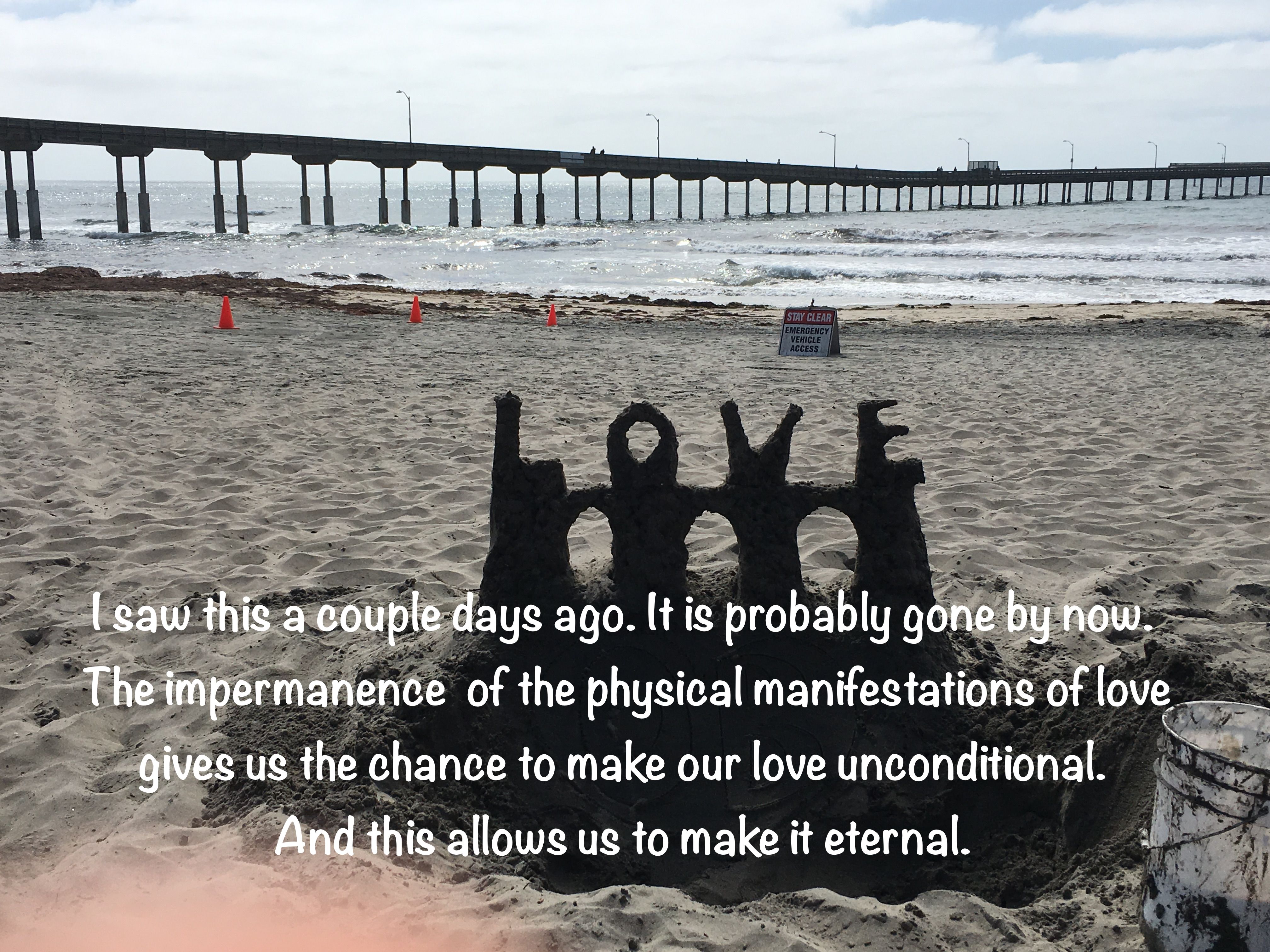 ​ 
So I believe the above is totally true - but there is a complication. 
For a person for whom love of themselves is conditional, it will be more challenging to love or be loved unconditionally. Such a person (which is most of us) might ask, "Will I let this conditionality (which, most likely, was never carefully evaluated) stand between me and eternity? Does that even make the slightest bit of sense?"
----
The shots, above and below, are at my home away from home, Ocean Beach. Perhaps it's the rocky coastline just south of the beach or the small town feel surrounding the beach that reminds me of the place where some large part of soul continues to reside - my former home of Kona. Then there's the ecstatic, romping joy of the dogs on Dog Beach, at the northern tip.... Whatever it is, I greatly appreciate coming here for its own presence, and the way it renews my soul within me.